One of the benefits of studying church history is that you realize that Solomon was right: "There is nothing new under the sun" (Eccl 1:9).
This proverb has certainly been proven true when it comes to different "versions" of Christianity that have popped up throughout the life of the church. In every generation it seems there's a new group that comes along insisting that their new and improved Christianity beats all predecessors hands down.
But, upon closer examination, it becomes clear that this new version isn't new at all. It's simply a microwaved version of some other alternate brand of Christianity that the church has faced (and rejected) before.
This is not to suggest, of course, that the modern church has no room for change or growth. Just like individuals need sanctification, so does the institutional church. Christ wants to purify his bride, and so we should expect that, this side of glory, there will always be places that need reformation and improvement.
But wanting to reform the church is not the same thing as wanting an entirely new version of the Christian faith.
And that brings us to the theme of "progressive" Christianity. While it might look like a new and shiny version of the faith—Christianity 2.0 if you will—it turns out to be something the church has faced, and rejected, before.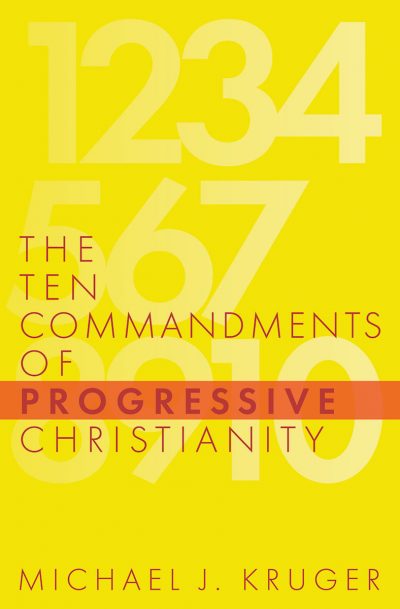 So, what are the tenets of progressive Christianity? Well, I wrote a whole book on it! In The 10 Commandments of Progressive Christianity (Cruciform, 2019), I laid out ten beliefs of progressive Christians (in their own words), and then offered a response.
The framework of my book came from (of all things) a daily devotional from Richard Rohr which listed 10 principles that he thinks modern Christianity needs to embody. Rohr's ten principles are actually drawn from Philip Gulley's book, If the Church Were Christian: Rediscovering the Values of Jesus (HarperOne, 2010).
Although ironically entitled, "Returning to Essentials," the ten principles are essentially a confessional statement of modern liberalism (while, at the same time, pretending to deplore confessionals statements). It is, more or less, a "10 commandments" for progressive Christianity.
Indeed, these ten commandments sound like they were gathered not so much on the mountain top but in the university classroom. It's less about God revealing his desires, but more about man expressing his. It's less Moses, more Oprah.
But take note: each of these commandments is partially true.  Indeed, that is what makes progressive Christianity as a whole, so challenging.  It is a master class in half-truths which sound appealing on the surface until you dig down deeper and really explore their foundations and implications.
So, for further reflection, here are the ten tenets of progressive Christianity: [Read more…]