I am pleased to announce the release of my new book, Bully Pulpit: Confronting the Problem of Spiritual Abuse in the Church!
Given that it is election day across our nation (Nov 8th), this may seem like a strange date for a book to be released. But since the book is about what godly leadership looks like, election day may be more relevant than it seems.
For those that follow this blog, you will know that the issue of spiritual abuse has been on my mind for the last several years now. Even before Mike Cosper's excellent podcast, The Rise and Fall of Mars Hill, put it on the national radar, I've been concerned about some trends and patterns I am seeing across the spectrum of evangelical and reformed churches.
As a seminary president, and professor of New Testament, it's part of my job to think about such things. After all, producing the next generation of leaders is what we are all about. And, more than anything, we want them to be like Christ.
And most of them are. To be sure, there's much to be encouraged about when I look at pastors today. As a whole, they are a sacrificial, godly, and faithful bunch. Indeed, I am around pastors every day. I love pastors. I am a pastor myself.
But that is not all that can be said. For anyone paying attention over the last ten years, we have also seen the rise of a type of Christian leader that is, sadly, very different than Christ. Rather than being gentle, patient shepherds, some pastors (for a variety of reasons) are heavy-handed and domineering to the flocks under their care.
Of course, such behavior is fundamentally contrary to scriptural teaching about Christian leadership (1 Tim 3:3; Titus 1:7; 1 Pet 5:3). Indeed, Jesus spoke a good bit about such domineering behavior, warning his disciples against precisely this sort of authoritarian model of ministry (e.g., Mark 10:35-45).
Despite these warnings, however, some churches (at least more than we should be comfortable with) have tolerated, and sometimes even celebrated, precisely the kinds of leaders Jesus warned us against.
Indeed, there has been a bit of a "pile up" of churches wrecked by such behavior over the last number of years. Some of the high-profile cases are known to most. But there are countless other stories behind the scenes that we will never hear about.
I have written and talked about this issue before:
In fact, my series on spiritual abuse has been, by far, the most read series on my blog. On top of this, the series triggered a deluge of emails, queries, comments, and even personal stories about spiritual abuse from all over the country. It has far surpassed anything that I have ever experienced before.
But there's more that needs to be said and done. Churches need a resource that can help them understand what spiritual abuse is, how to spot it, how it affects the victims of abuse, and how the church can keep such behavior from happening.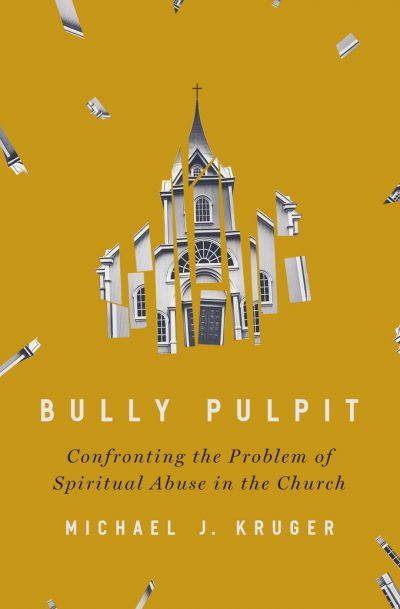 This is why I have written my book, Bully Pulpit. I have written this book out of love for the church. After all, the church is the most important institution on the planet. Not only do we want to see her more and more sanctified as the day of Christ approaches, but we want to protect the sheep in the church from the wolves that Christ warned us about.
While loving the church may involve more than this, it certainly doesn't involve less.
My prayer is that this book would find its way to the hands of pastors, elder boards (sessions), and other organizations that train and commend Christian leaders.
Here's the official description: [Read more…]