My interest in the origins of the New Testament canon began probably 30 plus years ago. At the time, there was a general interest in the subject, but it was still pretty niche. One had to dig around to find works on the canon that went beyond the well-known volumes by the likes of Bruce Metzger or F.F. Bruce.
But thankfully things have changed in the last bit of time. Now the topic of canon has garnered quite a bit of attention—at both scholarly and lay levels. New work is being done, and fresh avenues are being explored.
One example of fresh work is the new volume of collected essays from T&T Clark, Canon Formation: Tracing the Role of Sub-Collections in the Biblical Canon, edited by W. Edward Glenny and Darian R. Lockett. I had a chance to read the pre-published version of the volume and provide an endorsement, but I have only just recently received my own hard copy.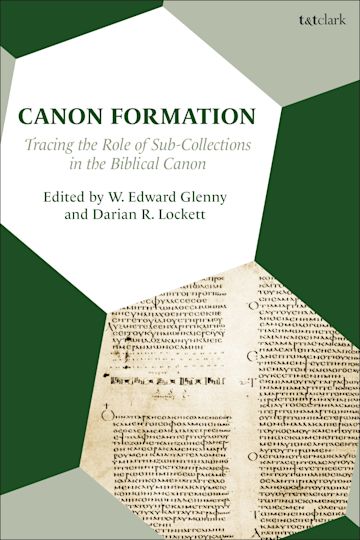 The volume has 16 chapters, so obviously I will not be offering any sort of comprehensive review here. Instead, I simply note the books primary contribution, namely a deep dive into the form and structure of the canon, both at at macro level and also within individual canonical sub-units. This involves, among other things, the order of books, their arrangement, textual divisions, and inter-textual connections.
The other feature of the book that I appreciate is the fact that it covered both Old and New Testaments. This allowed for scholars to observe not only links within, say, the corpus of New Testament writings, but links between New Testament and Old Testament writings.
Of course, this volume is not the first to explore these sorts of issues and questions. Looming in the background here is the work of Brevard Childs who was a pioneer of sorts in regard to the overall structure and function of the biblical canon. And he addressed both New and Old Testament in his various works (even though he was an OT scholar). One might also think of the work of James Sanders.
Even so, the essays here provide an wonderful update on how the scholarly discussion about canonical structure has fared over the last few generations. As a whole, the essays were balanced, even-handed and insightful (even if I had some quibbles here and there).  My only real complaint is that it will have a limited audience due to the $150 price tag! [Read more…]